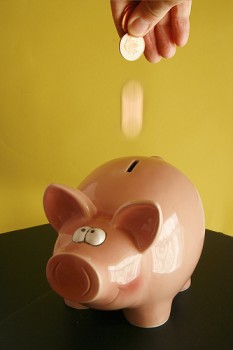 It's a proven fact that it costs less to place a homeless person in an apartment than it does to keep him or her in a shelter. But what's the use arguing over the type of dwelling we're providing without first proving another thing: that it's cheaper to house a chronically homeless individual period than it is to leave that person on the streets.
This time last year, the United Way of Greater Los Angeles released a homeless cost study (pdf) whose results bear repeating as we head into the winter months when dropping temperatures force families into overflowing shelters.
Los Angeles has been called "the homeless capital of the U.S.A." An estimated 100,000 homeless people struggle to get by there. It costs a lot to give them even meager care. So can public services by maximized? With permanent supportive housing, that's how.
The United Way examined the costs of four formerly homeless adults who had been moved into apartments and given access to support services. In reviewing the drain they had had on taxpayer dollars in the two years before being housed, investigators found that, "During that time period, two of the four had gone through detox six times costing $23,382. Two of the four had been hospitalized (removal of kidney stone and bladder infection) at a cost of $20,250. All four had used the hospital emergency room for health and alcohol issues (19 visits), costing an additional $7,885. All four had been arrested at least once ($2,756) and spent time in jail ($8,545). One of the four had also served 90 days in prison ($12,060)."
Many of these services could have been avoided if the people studied had been given access to housing and support services sooner. Just how much could have been saved?
The report goes on to note that after two years in permanent supportive housing, "None of the four had required medical attention, except for one person who used the emergency room ($830). There were no arrests or jail/prison time. One individual had a drug and alcohol relapse and used the services available for detox, rehabilitation and therapy, at a cost of $6,002. At the time of interview he reported being sober seven straight months. Investigators noted that as the lives of these four individuals stabilized, there was a significant cost savings resulting from a net decrease in the number of public services used."
Mental health costs went up considerably (from $5,850 to $12,600) as the individuals got access to treatment they had long needed, but medical costs dropped from $26,060 to $830 and criminal justice costs plummeted from $23,361 to $0. Zero dollars!
The total cost of four people living chronically homeless in L.A. was $187,288. The same four people, over two years in permanent supportive housing, cost $107,032. That's the kind of savings that will get even the most adamant fiscal conservative listening.
Thanks to Homeless in LA for the story idea. For more details, read the United Way of Greater Los Angeles' full cost study (pdf).
Photo credit: Alan Cleaver